Omaghan mail order|Arita ware pot for cooking one serving of rice|
|Great for camping or as a gift

Inquiries tel.0956-30-8762

For smoother inquiries, let us know that you saw our website.
We match
the needs of the times

while retaining

pottery history

and

traditions

.

YOKOSHIKA is a wholesaler selling industrial-use tableware to Japanese restaurants, ryokan inns, and other dining businesses. Centering on the popular Arita ware, we offer a wide range of products including pottery, glassware, cutlery, and teacups. With a 400-year history, traditional Arita ware is very special in itself. However, we add further value by making custom-made tableware with an emphasis on design to make it convenient and appropriate for a variety of dining situations. We aim to continue to act as a bridge between our customers and numerous trusted pottery makers in many production areas. Instead of simply procuring and selling products, we will also keep innovating and pursue new challenges to meet customer needs.
Making tableware


that is more than just tableware.

For industrial-use tableware, you can depend on YOKOSHIKA.
Founded in 1940, YOKOSHIKA takes orders from Japanese restaurants
and ryokan inns for a wide variety of industrial-use tableware
such as Arita ware porcelain, pottery, and cutlery. We also connect customers with trusted pottery makers
in many pottery production centers to meet customer needs
and even the most mundane requests.
We offer proposals and support to match the customer's ideas and wants.
This is one of our strengths.
To this end, we can coordinate and customize the tableware and produce it in large quantities.
We can also add variety and a wow factor to add more value to the tableware.
To make the tableware best for you, contact us.
What only
YOKOSHIKA can do
.
1.
Strong product lineup with everything you need.
We can propose a well-balanced ensemble showcasing Arita ware, consisting of various tableware including pottery, lacquerware, glassware, tinware, wood, stainless steel, or cutlery. Let us devise a total solution.
2.
Made-to-order
as you wish.
With cooperation of the Arita ware kiln with which we have a long-standing relationship, YOKOSHIKA can also produce made-to-order tableware with an original design. Let us know if you want anything made to order. We can make your own original tableware that is unique in the world.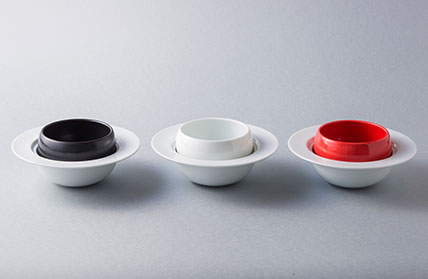 3.
Meeting our
customers' needs
If you want to replace your existing tableware, rotate your tableware for different seasons, or have any other specific requests concerning your tableware, let us know what you have in mind. We will be happy to hear your thoughts and offer suggestions and support to help you greatly impress your dining guests.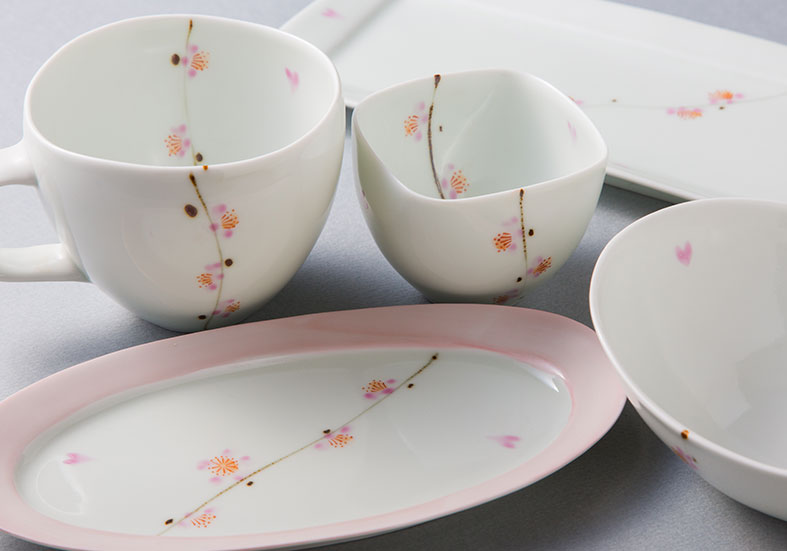 For Daily use
Arita ware in daily life
YOKOSHIKA also offers general consumers a full lineup of household tableware. All of our tableware is highly versatile to match any meal at home. They include Ippogama Arita ware which is very popular for its elegant and lovely designs and ease of use. Our tableware is also ideal as gifts for anniversaries, birthdays, and loved ones. We would be delighted if you could use our tableware every day at home to enjoy a touch of elegance on your dining table.
Morning
Breakfast is essential to start your day. Attractive tableware on the dining table is uplifting and a morale booster for the rest of your day.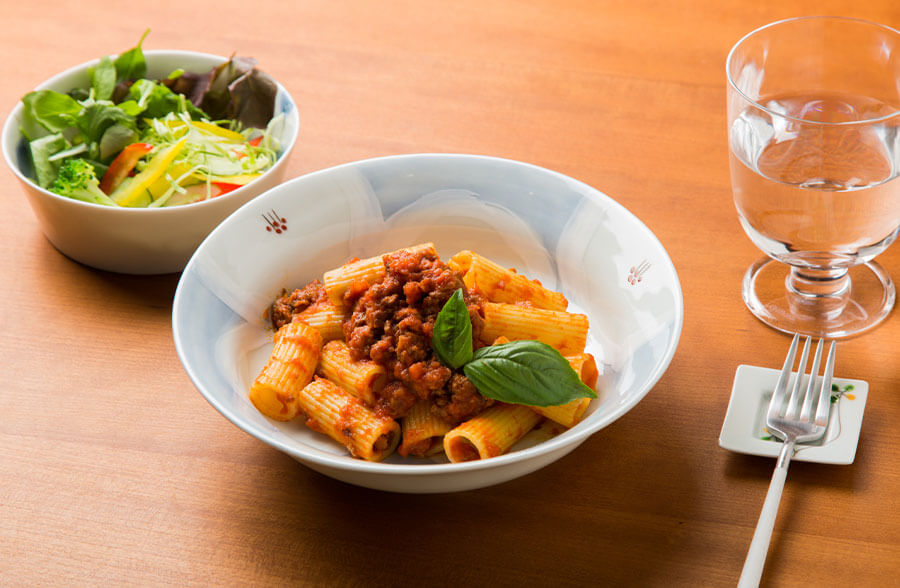 Lunch
To suit a wide variety of dishes such as pasta, curry, and simmered food, we have slightly deeper dishware and small dishes. For example, dishware made by Ippogama is light and easy to use, making it great for lunch.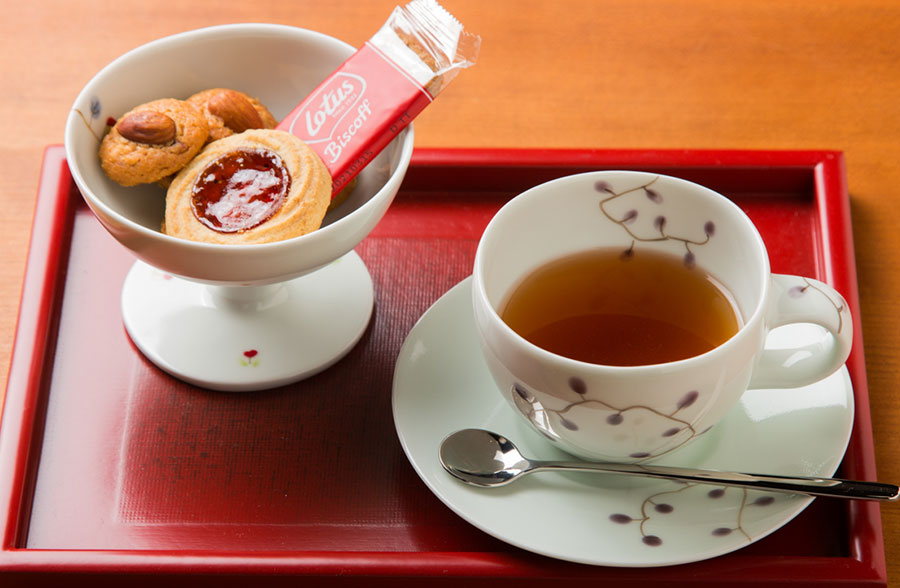 Tea time
Enjoy afternoon tea with stylish dishes that naturally boost your mood. Teacups with an elegant design and small bowls filled with confections are perfect for welcoming important guests.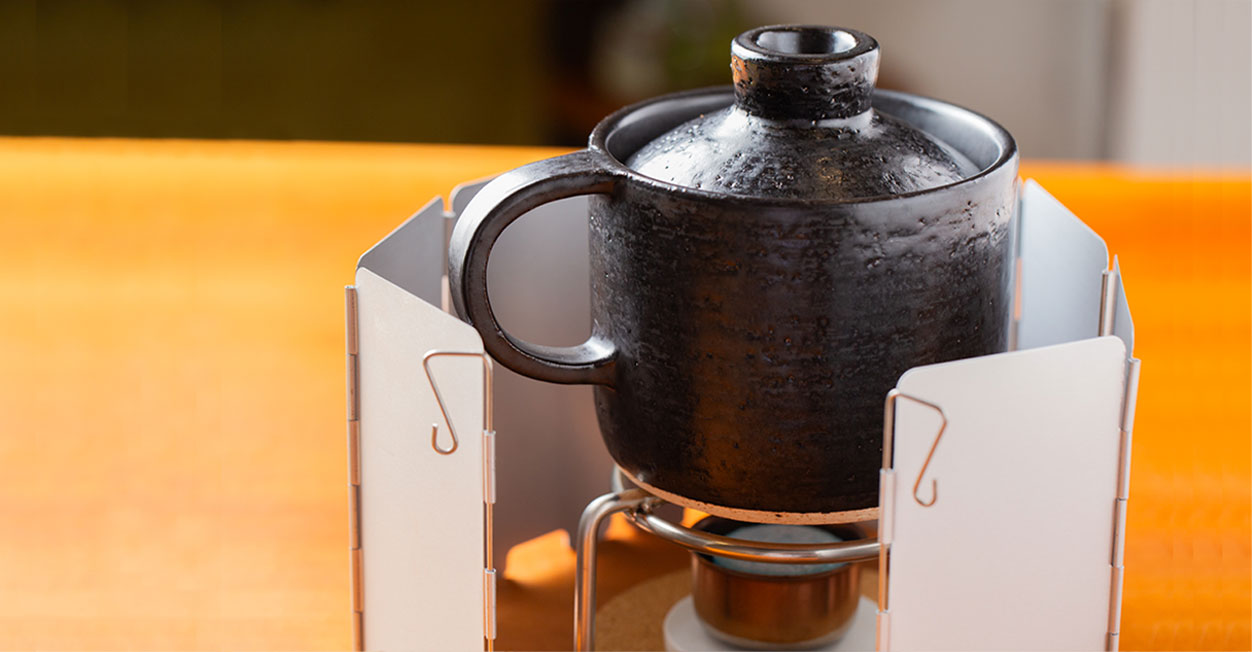 Omaghan

, very popular

Omaghan is a popular clay cooking pot that has attracted much media attention,
leading to a flood of customer inquiries.
Rice, Japan's staple food, can be made more delicious with better cooking methods.
Cooking rice in a clay pot at home is now easier than ever before.

company profile
Company name

YOKOSHIKA
Representative

Hiromasa Yokoishi,
Representative Director
Established

1940
Line of Business

Wholesaler of dining tableware
and utensils including pottery and porcelain.
Company address

1834 Kihara-cho, Sasebo, Nagasaki, Japan 859-3166
Phone

0956-30-8762
Closed

Saturday Sunday
National holidays